JE SUIS VENUE أتيت


dance-conference performance by Yalda Younes & Gaspard Delanoë (2010)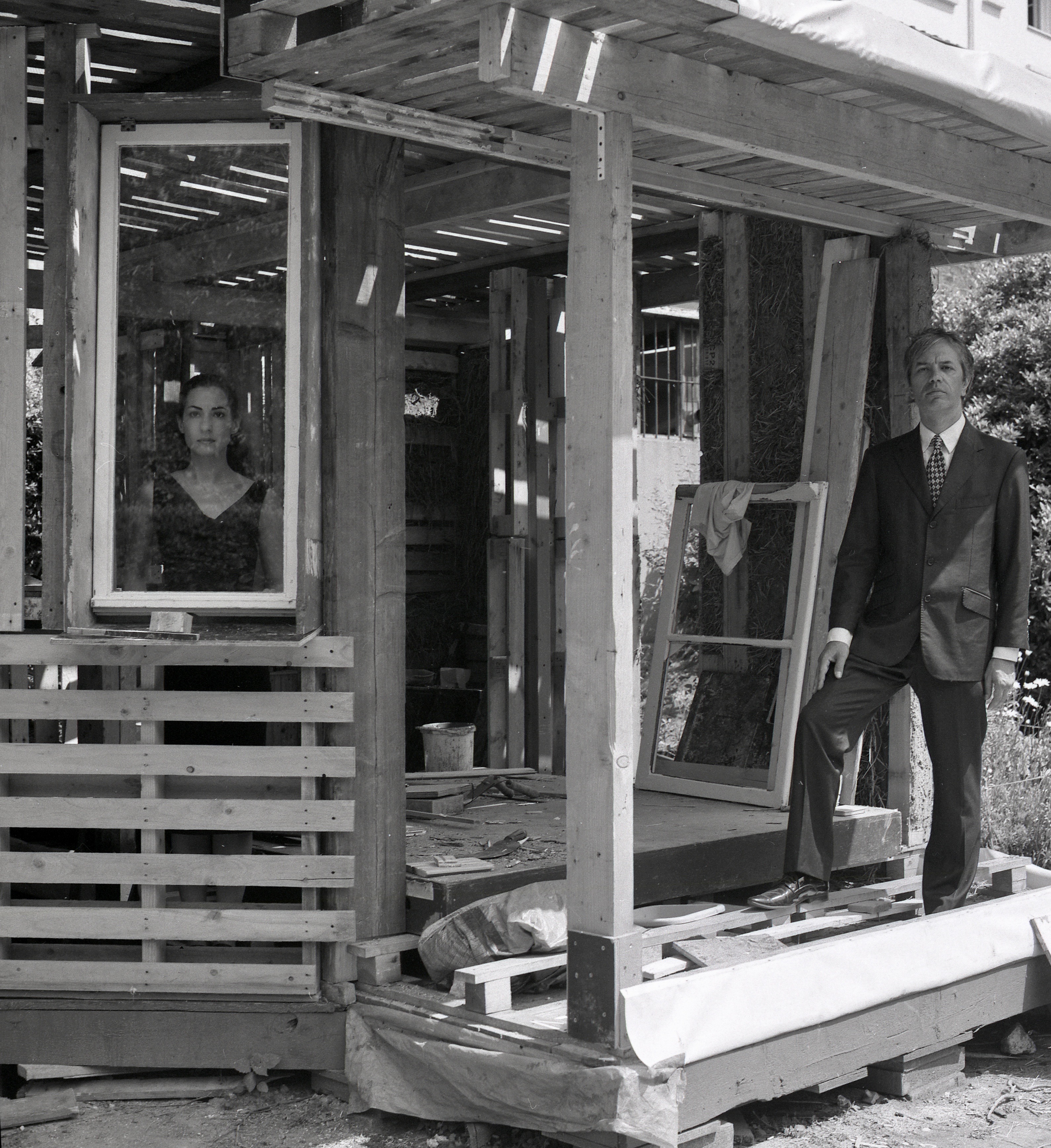 photo Kit Brown
One shot and it'd be war,
One gaze and you'd make me born
Side by side symmetrically on stage, a woman, a man, two desks, against a background of geopolitical conference.
She -barely a messenger or a legal representative? - speaks in Arabic, outlines a peace plan, in between utopia and cold realism.
He translates, methodically.
But words are not enough. We must have symbols. An anthem. A flag. A posture. Duly noted.
But symbols are not enough. We must throw our body into battle.
Can we translate a body?
Can we dance a peace plan?
text
Gaspard Delanoë
choreography
Israel Galvan
lighting
Erik Houllier, Béatrice Le Sire
production
Yalda Younes & Gaspard Delanoë
with the support of
CND Pantin and Quartz Scène Nationale de Brest
50 min
Festival Tours d'Horizons, Tours
Festival d'Avignon, Avignon
Le Carré Les Colonnes, Saint-Médard-en-Jalle
Théâtre des Bouffes du Nord, Paris
Maison des Métallos, Paris
Maison des Cultures du Monde, Paris
Centre National de la Danse, Pantin
Le Manège - Maison Folie, Mons
Mac/Val Museum, Vitry-sur-Seine
HomeWorks Festival , Beirut
Théâtre d'Arles, Arles (CREATION)