1978-2021
multi-disciplinary choreography by Yalda Younes (open-ended)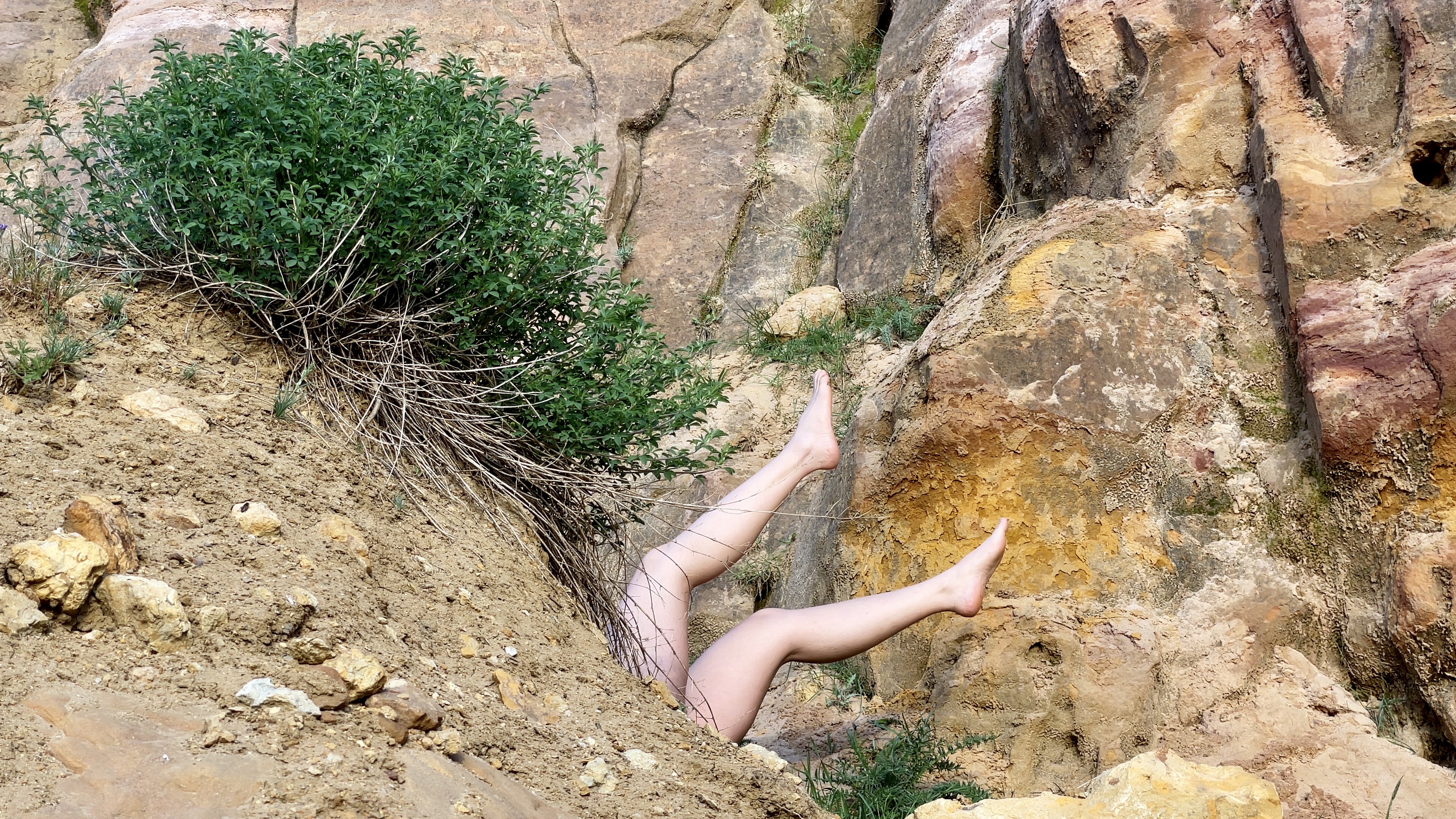 "At the basis of wilderness is an economics of energy, that are governed by how much we give in to diversity, and we never look at a the other as existing solely for our purpose, for our needs, for our energy supply."
—

Layla AbdelRahim





1978-2021 is a multi-disciplinary choreography that started off as a meditation on wilderness as a pillar of symbiotic care, and evolved into a personal reflection on the interconnected generational and ecological traumas, and the growing schism between direct experiences of the world and inherited patriarchal construct of hierarchical knowledge.

While the term "wilderness" describes a self-willed land, "wildness" refers to the intrinsic ability of anything or anyone to continuously renew itself. A tribute to the power within rather than power over, this autobiographical work explores, with anxious affection, my personal and interpersonal relationships with the human, vegetal, and mineral environments that shaped my upbringing, questioning notions of familiar and strange, memory and imprint, stillness and movement.
Inspired by parallel an array of currents of thought, including the works of comparative anthropologist Layla Abdelrahim, the theory of evolution in Sankhya philosophy, and neurobiological perspectives on trauma, this project is a poetic resistance against domestication and predation, monoculturalism and separateness, standardization and alienation.

Produced by experimenting with open-ended processes that challenge the restrictions of my technophobic self and question the finitude of recorded footage, the choreographed audio-visual material is organically crafted in ways that require minimal technical skills and seek a re-encounter with elements intrinsic to live performance, namely improvisation, mistake, chance and mistake.



movement, camera, live zapateado Yalda Youne live sound recording, camera assistance, live buzuq Khyam Allami choreography, visuals, soundscape and text Yalda Younes technical set-up for algorithmic components Khyam Allami production Yalda Younes with the support of AFAC - Arab Funds for Culture, Fonds Darstellende Künste #takecare program, Senatsverwaltung für Kultur und Europa research stipendium, One Hertz Studio (Beirut) and the mountains of Chatine thanks the mountains of Chatine, Rania Younes, Mohamad Gawad, Samar Younes, Jawad Chaaban and One Hertz studio, Salma Shamel, Matthieu Banvillet, Gilbert Hage, Setareh Shahbazi, Lucrecia Dalt, Haig Aivazian and many more

Visit the current version of the work
preferably using laptop and headphones